**click on the picture to go to the shop page for that item!**
Last minute gift buying? Last minute "I need to buy something cute or my family will drive me insane" buy? -- You're in luck (if you're in the US) because the Christmas order cut-off date is the 18th! AKA: tomorrow.
I have bought from AfternoonCoffee--based in Springfield, Missouri--and honestly the mug that I got is one of my absolute favorites. (And after seeing the holiday themed ones, I might buy another for myself as well.)
Let me first mention the amazing offer that AfternoonCoffee has for you:
any two mugs for $32
. This is what I used when I bought from them. It was completely worth it!
These are their two holiday mugs (available in red, green, and blue) that I think are absolutely adorable. In contrast to their other mugs, these have more of the mountainous cabin lodge look versus the standard white mug shape that they use for their other mugs.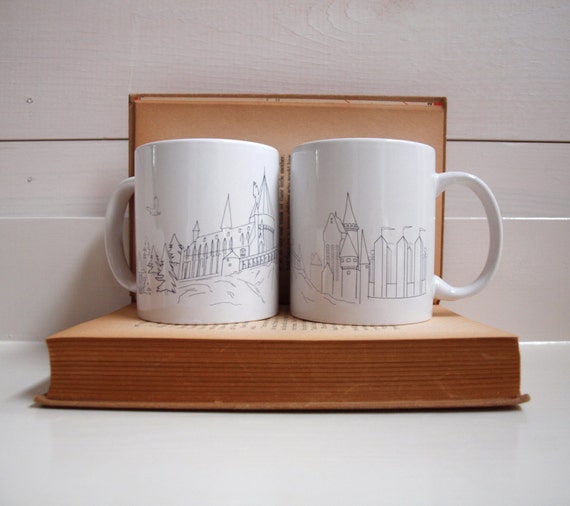 This is the one that I almost bought for myself. It's a wrap-around sketch of Hogwarts. How perfect. It's a cute, simple way to show your love for good ol' HP without the usual clunky letters and sayings.
More ways to shout your love for Harry Potter. I absolutely adore this print as it isn't something you typically see. Also, you guys know how I love my totes, and this one is beautiful.
Yes, please.
What would you get from this shop if you got anything (they also have a cute Avengers mug that I have and love)? Tell me down in the comments!