Stacking the shelves is a weekly meme hosted by

Tynga's Reviews

, and it's all about sharing the books that have come into your possession throughout the week, whether it books added to your collection, ebooks, library books, etc. Sunday post

is a weekly meme hosted by Caffeinated Book Reviewer where bloggers can recap their week, showcase books, and share news.
The Stack
What I Read This Week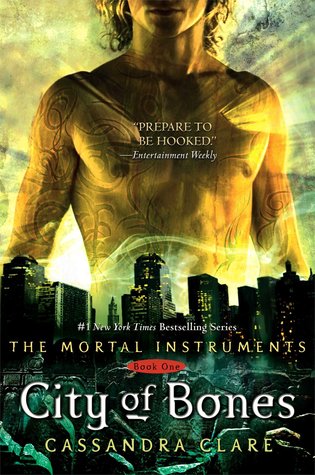 So. Hooked. (As you can tell because I got the first three in the trilogy.) Also, I might be shipping Alec/Magnus. Will/Magnus is the ultimate ship though, don't get me wrong.
When I Wasn't Reading
I was watching Mockingjay Part 2 . . . twice. (The second time was definitely necessary and made me appreciate it much, much more than I did the first did.)
Also I was stressin' because the semester is almost over and I have finals next week. No prob . . . it's okay (actually, I am internally dying).
You Might Have Missed
Upcoming
8 Reasons to Read / Reread Harry Potter
City of Bones Review
My Month in Tomes | November 2015
Fall Favorites
Top Books to Finish in 2015
WOW. That was long. Did it seem a little long to you? Sorry for the blog absence, but school is so much more stressful than I ever anticipated.
What books have you gotten this week? Have you read any of the books I've gotten?
I need to go on a book-buying ban . . . I'm going on a book-buying ban.