Shop Announcement

Outlander, Downton Abbey, Game of Thrones Mugs & Gifts
*click on picture to purchase*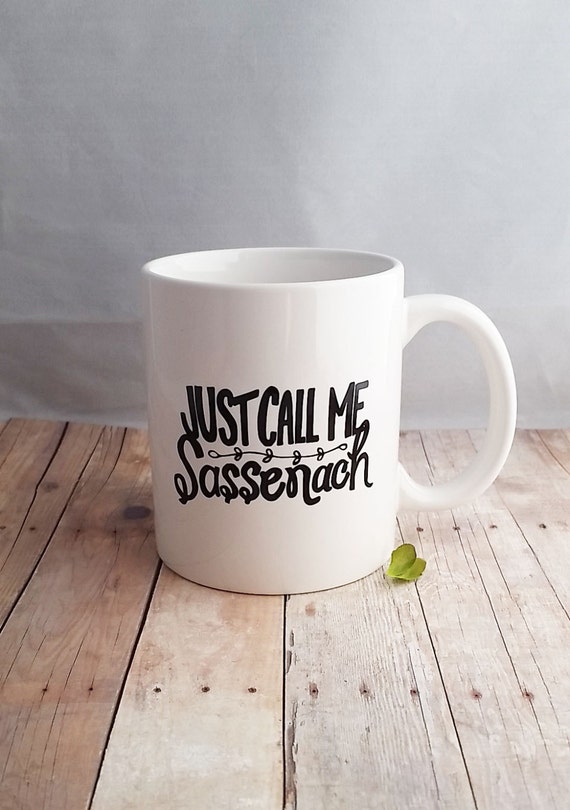 My absolute favorite thing from Eunice's shop (based in Santa Monica, CA). I actually really, really want this mug.
If you know anything about me, you know that as soon as I finished Outlander in February (? - was it really that long ago?) it became an instant favorite. I actually don't own any Outlander themed merchandise, but this mug is definitely going to be added to my (very large) mug collection soon.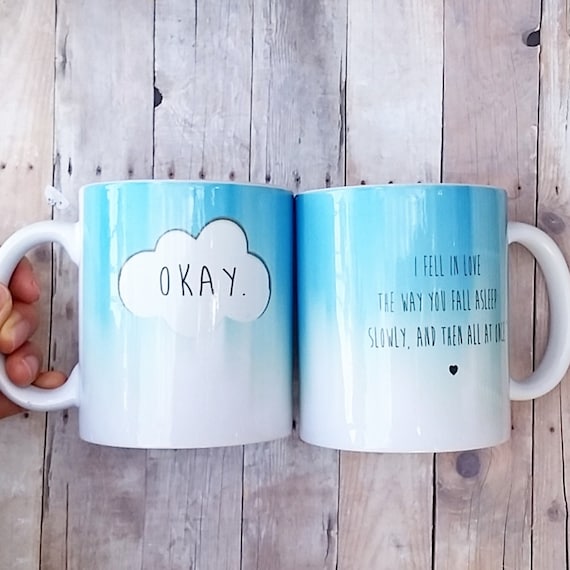 A two mug set for all the TFIOS fans out there. These are an absolute must have. The black and white "Okay?" "Okay." and each has the quote printed on the back. If I was a TFIOS fan, then these would definitely to my admittedly giant mug collection.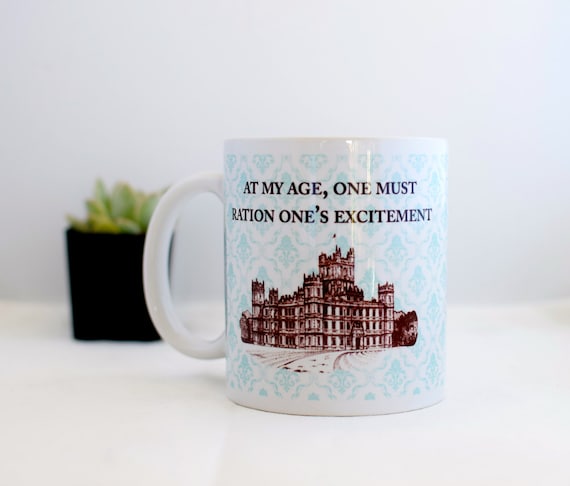 As you probably don't know (because I honestly don't think I've mentioned it here) I have a giant obsession with Downton Abbey. It's everything I've ever wanted in a TV show, and it is just amazing. Actually amazing.
Naturally, you need a mug for each fandom that you claim.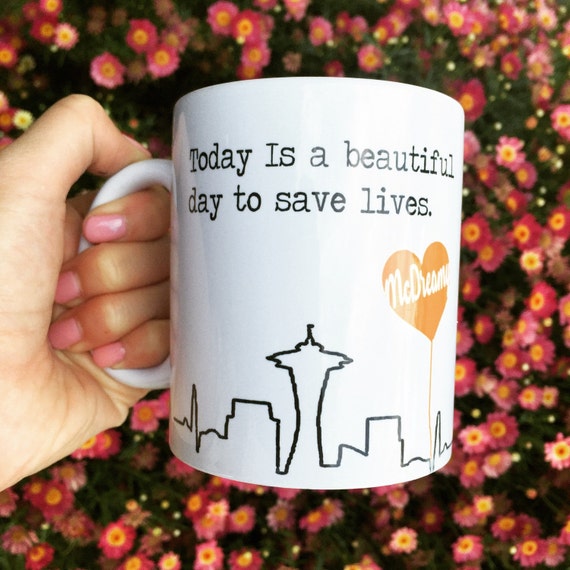 This edition of Etsy Spotlight is where I confess all of my non-bookish fandoms.
The most prominent (and my personal favorite) is Grey's Anatomy. I absolutely love the show, and I wonder if any of you love it too (keep the comments spoiler-free please!). I'm not the biggest fan of typewriter font, but I really love this combination.
Are you a mug addict like I am? Do you want any of these mugs as much as I want them? (I bet I want the Outlander mug more than you do.) Have you heard of Sincerely Eunice? Will you check her out? Tell me down in the comments!