"Waiting on Wednesday is a weekly meme, hosted by

Jill @ Breaking the Spine

, that spotlights upcoming releases that I am eagerly anticipating. I, however, do it monthly.
I have been seeing Waiting on Wednesdays for as long as I have been blogging, but every week just seemed like too much, so I decided to post a monthly version with a handful of books on the second Wednesday of every month!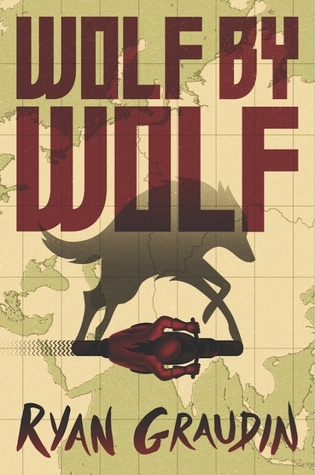 Wolf By Wolf
by Ryan Graudin
Expected Publication: October 20th 201
Code Name Verity meets Inglourious Basterds in this fast-paced novel from the author of The Walled City.

The year is 1956, and the Axis powers of the Third Reich and Imperial Japan rule the world. To commemorate their Great Victory over Britain and Russia, Hitler and Emperor Hirohito host the Axis Tour: an annual motorcycle race across their conjoined continents. The victor is awarded an audience with the highly reclusive Adolf Hitler at the Victor's ball.

Yael, who escaped from a death camp, has one goal: Win the race and kill Hitler. A survivor of painful human experimentation, Yael has the power to skinshift and must complete her mission by impersonating last year's only female victor, Adele Wolfe. This deception becomes more difficult when Felix, Adele twin's brother, and Luka, her former love interest, enter the race and watch Yael's every move. But as Yael begins to get closer to the other competitors, can she bring herself to be as ruthless as she needs to be to avoid discovery and complete her mission?
This was one that so many booktubers picked up from BEA. Everything about this appeals to me. 1) Alternate universe containing 2) historical characters and 3) shape-shifting (I think?). It just sounds absolutely amazing.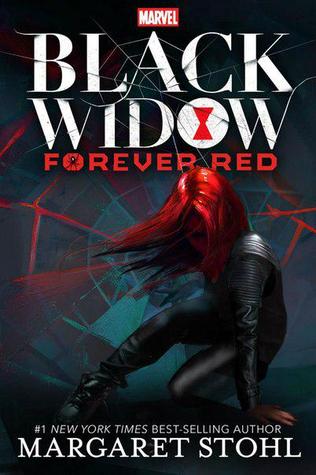 Expected Publication: October 13th 2015
Enter the world of the Avengers' iconic master spy

Natasha Romanoff is one of the world's most lethal assassins. Trained from a young age in the arts of death and deception, Natasha was given the title of Black Widow by Ivan Somodorov, her brutal teacher at the Red Room, Moscow's infamous academy for operatives.

Ava Orlova is just trying to fit in as an average Brooklyn teenager, but her life has been anything but average.The daughter of a missing Russian quantum physicist, Ava was once subjected to a series of ruthless military experiments-until she was rescued by Black Widow and placed under S.H.I.E.L.D. protection. Ava has always longed to reconnect with her mysterious savior, but Black Widow isn't really the big sister type.

Until now.

When children all over Eastern Europe begin to go missing, and rumors of smuggled Red Room tech light up the dark net, Natasha suspects her old teacher has returned-and that Ava Orlova might be the only one who can stop him. To defeat the madman who threatens their future, Natasha and Ava must unravel their pasts. Only then will they discover the truth about the dark-eyed boy with an hourglass tattoo who haunts Ava's dreams. . . .

Black Widow:Forever Red features all the heart-pounding adventure readers expect from Marvel, written by #1 New York Times best-selling author Margaret Stohl. Uncover a new side of the Marvel Universe that will thrill loyal fans and newcomers alike, as Stohl reveals the untold story of Black Widow for the very first time.
That synopsis is really long (TBH: I haven't even read it). All I want to know is Marvel is having Margaret Stohl (one of the co-authors of
Beautiful Creatures
) write a novelized version of Black Widow (aka Bae).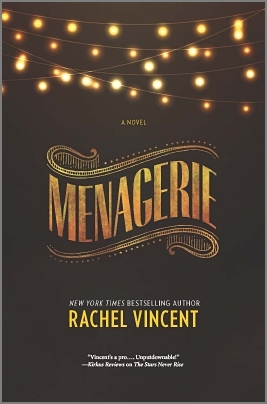 Menagerie
by Rachel Vincent
Expected Publication: September 29th 2015
From New York Times bestselling author Rachel Vincent comes a richly imagined, provocative new series set in the dark mythology of the Menagerie…

When Delilah Marlow visits a famous traveling carnival, Metzger's Menagerie, she is an ordinary woman in a not-quite-ordinary world. But under the macabre circus black-top, she discovers a fierce, sharp-clawed creature lurking just beneath her human veneer. Captured and put on exhibition, Delilah in her black swan burlesque costume is stripped of her worldly possessions, including her own name, as she's forced to "perform" in town after town.

But there is breathtaking beauty behind the seamy and grotesque reality of the carnival. Gallagher, her handler, is as kind as he is cryptic and strong. The other "attractions"—mermaids, minotaurs, gryphons and kelpies—are strange, yes, but they share a bond forged by the brutal realities of captivity. And as Delilah struggles for her freedom, and for her fellow menagerie, she'll discover a strength and a purpose she never knew existed.

Renowned author Rachel Vincent weaves an intoxicating blend of carnival magic and startling humanity in this intricately woven and powerful tale.
Five reasons to be interested in this book: 1) beautiful cover 2) carnival 3) carnival 4) carnivals and 5) carnivals.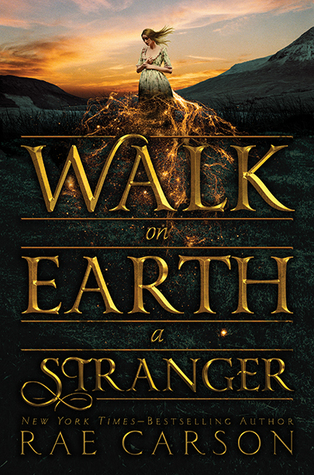 Walk on Earth a Stranger by Rae Carson
Expected Publication: September 22nd 2015
Lee Westfall has a secret. She can sense the presence of gold in the world around her. Veins deep beneath the earth, pebbles in the river, nuggets dug up from the forest floor. The buzz of gold means warmth and life and home—until everything is ripped away by a man who wants to control her. Left with nothing, Lee disguises herself as a boy and takes to the trail across the country. Gold was discovered in California, and where else could such a magical girl find herself, find safety?




Walk on Earth a Stranger, the first book in this new trilogy, introduces—as only Rae Carson can—a strong heroine, a perilous road, a fantastical twist, and a slow-burning romance. Includes a map and author's note on historical research.
I only need two reasons to pick up this book when it comes out 1) cover love and 2) Sam @ Thoughts on Tomes said you would like it if you liked playing Oregon Trail as a kid. I enjoyed Oregon Trail as a kid. I need this book in my life ASAP.
Which of these are you guys anticipating? Or have you even heard of any of these? Any sparked interest? Tell me down in the comments!