"Top Ten Tuesday" is a weekly meme hosted by

The Broke and the Bookish

to share lists (because we love them) about books and bookish things.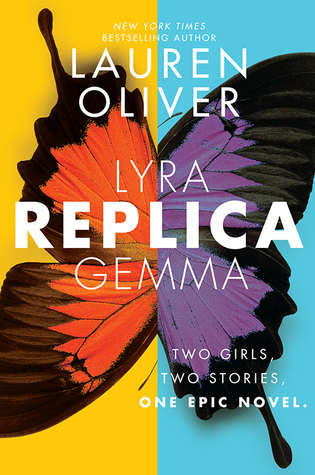 Replica
by Lauren Oliver
Expected Publication: 4 October 2016
It's a flippy book.
(Like
Life and Death,
but not a book parading as
Midnight Sun.
) If you watch BookTube at all, then I'm sure you've seen about 20 people tell you how to read this in their BEA book hauls, but I would like to tell you again because
it's a flippy book
and I am ridiculously excited.
This will be my first Lauren Oliver, and I normally have little interest in reading her books. However, when I heard her talking about this book in March at SEYA Bookfest, then I knew that I wanted to read it (if only because how excited she was about the book).
I am super excited to jump into Oliver's work with this unique piece.
The Muse
by Jessie Burton
Expected Publication: 26 July 2016
List of buzz words hit
- Immigrants
- Spain
- London
- illegitimate children (not really a "buzz word" but these always make for very interesting and complicated characters, so I'm counting it)
From the Goodreads synopsis: "tale of desire, ambition, and the ways in which the tides of history inevitably shape and define our lives."
I'm so here for this.
This Savage Song
by Victoria Schwab
Expected Publication: 5 July 2016 (Already released in the UK - lucky bastards)
I will forever be in love with Schwab's elevator pitch of this book:
"Sin City PLUS Romeo and Juliet MINUS romance PLUS monsters.
It's the story of two teens in a broken world, where violent acts breed actual monsters. Some are shadows with teeth that feed on flesh and bone. Some are corpses that feed on blood. And some can pass for human. Those feed on souls.

It's the story of Kate Harker, the only daughter of a crime boss, and August Flynn, the son of a man trying to hold his city together. She's a human who wants to be a monster, and he's a monster who wishes he were human."
Also, it's Victoria Schwab, and she is queen of all so here . . . no, please I
want
you to take my money.