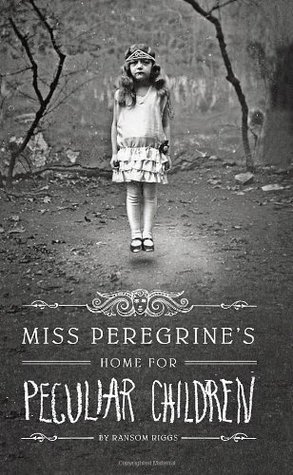 Miss Peregrine's Home For Peculiar Children
- Ransom Riggs
Began: Monday, April 14th 2014
Finished: Friday, April 25th 2014
The book begins wonderfully. I love the idea of Jacob's grandfather (a Jewish boy) running from "the monsters" which are actual monsters and not Nazis. I thought this book would be a beautiful analogy about that. About how Jacob goes off to find out about his grandfather and what he was running from.
But it wasn't. The most redeeming quality about this book was the pictures, but it felt as if Mr. Riggs was simply using the pictures to string his story along for some 300 odd pages.
Many of his ideas are quite interesting, but they are not fully explained. If they had been fully explained then I feel that the novel would be better. The end was pleasant in a way, but we are left without knowing what exactly happened to Miss Peregrine which I find rather annoying. However, I didn't really like the main character, Jacob. To me, he seemed fairly static but round while the other children were more dynamic and flat. I personally would love to know more of the children's background and how they came to Miss Peregrine.
Olive, the girl on the cover, was my favorite character in the entire book, and I believe she is mentioned no more than five times. And the entire situation with Emma and Abe and Jacob made me fervently uncomfortable. I feel like Ransom should never have made that any part of the book, but he did so anyway because he imagined it would draw in teenage girls. The book would be much better if the all romance with Jacob had been cut. That will be the one thing I will always associate this book with, and I believe that was one of Ransom's biggest mistakes in writing this novel.
Also, what sixteen year old says the word "dour?"